Climate Change and Building Sustainability
Saving resources and maintaining the natural environment
Climate change, increased water scarcity and loss of biodiversity all pose challenges to environmental sustainability.
When considering a building project, the consumption of resources can be greatly reduced by the appropriate architectural layout, use of 3-D design, efficient building fabric, recyclable materials, heating, lighting and water saving technology.
Muir Walker Pride Chartered Architects and Interior Designers is a long-established practice based in St Andrews and Perth. We have won many professional awards for design excellence and joined the movement UK Architects Declare Climate and Biodiversity Emergency.
As architects we research, design and facilitate the process and methodology of future consumption.
Energy Savings
Our Clients report reduced heating bills, reduced use of artificial lighting, enhanced wellbeing of people and pets through the use of natural materials within buildings.
Our Clients report that newly created natural environments are now teaming with wildlife, further enhancing enjoyment of life.
Some house projects generate income for their owners through their own wind and sun power plants, feeding surplus energy back into the national grid.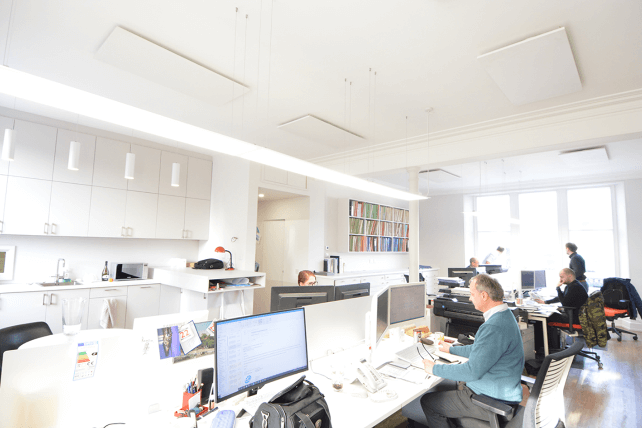 Raising awareness of building energy efficiency
It is important for us to raise awareness and deliver the message to our clients and general consumers that they, too can actively contribute to saving resources.
We encourage our followers to look at our projects and learn how to make steps towards saving energy as we describe in our show cases.
We encourage you to consider investing more on long-term benefits such as highly efficient building fabric, renewable energy and sustainable consumption technology. The short-term costs are higher for these at present, however they will pay back over a period of time.
Our business is responsible for taking part in shaping the future consumption and resource management, which requires innovative approach to design today.
The research and technology already exist for us all to begin that transformation now, to create architecture and urbanism that has a more positive impact on the world around us.
There are sustainable, renewable sources of heating, lighting and building materials wherever possible such as – Infrared Heating, LED lighting, hi-tech glazing, recycled paper insulation, solar panels, photovoltaic panels, living green roofs, water and ground source heat pump, passive ventilation, wind turbines, heat sink methodology and natural materials.
We use our own methodology of 3-D planning of space that enables efficient functioning of a building and reduces energy consumption.
Building REgulations & Standards
The Building Regulations are being updated periodically, to heightened standards, in response to climate change and other reasons. We design new buildings to meet these standards.
However, the existing building stock, including protected vernacular and buildings in conservation areas are the most inefficient consumers of energy. It is also the major part of all building stock, making the task of its upgrading a real challenge due to its vast size.
Saving Resources
At the same time, rehabilitating existing buildings or their elements reduces environmental impact greatly. It saves on materials, resources, delivery and construction, while retaining architectural character and style.
Restoration and rehabilitation of old buildings have been very important part of our expertise.
Improving the natural environment
We are conscious that construction industry depletes and reduces natural environment and therefore look to re-create wildlife-friendly place where possible, integrating natural habitats into design.
Our few projects to date have pre-manufactured swift boxed installed in them to encourage the critically endangered birds to nest there.
We had also projects where the natural watercourses were widened successfully to create the natural environment for aquatic wildlife.
Prioritising Sustainability
Statistically, the UK construction industry is responsible for 42% of the country's energy consumption. Our work lies at the heart of determining the current and future direction the industry takes.
Together, our profession has the intelligence and responsibility to come up with the sustainable building methods and encourage you to use products and processes that both environmentally and wildlife friendly.
We trust that our efforts will influence your approach at how a project budget is spent and position sustainability as a priority.