Preserving Architectural Character
When someone mentions the word "architecture", you would probably remember images of world's famous buildings. They are usually beautiful buildings, located in interesting setting, have some history and most probably unique. They are very different in size, architectural character, purpose and age. Somehow, despite this, most people agree that they are beautiful. What is common to all of them is that they are all crafted and bespoke.
BUILT TO LAST
There are many elements that make up the well-crafted building. First, how well it is built. Following traditional construction practice, it should be built to last. You would instinctively know that a building should last by looking at its proportions, materials and how suitable the overall shape of the building and its materials for the local climate.
LOCAL AND RELEVANT
Bespoke building will most likely be built to a design made for a particular location and design brief. The location site will have some architectural history and tradition, probably other buildings around. The location will also have many aspects to consider – the lay of land, proximity of water, roads, exposure to elements, views, sustainability.
There are also planning laws and building regulations that are particular to a local area that need to be checked. The building will be designed in a bespoke "tailor made" way, to make the most of positive aspects and to reduce the effect of any un-wanted pre-existing site features.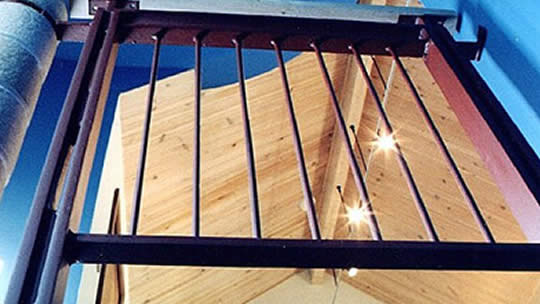 TAILOR MADE
Importantly, a bespoke building will provide accommodation and functionality that it is meant to deliver. It will suit the purpose for which it is designed, – to improve your lifestyle or your business development. It will, together with local tradition of style and materials, be a product of your own creativity and therefore unique.
MWP Architects understand bespoke architecture
The longevity, suitability and attractiveness are the principles common to both bespoke architecture and interiors. 
All of Muir Walker Pride Chartered Architects' projects are individually designed and delivered using local knowledge and expertise.
DOES IT TAKE LONGER TO BUILD A BESPOKE BUILDING?
The process of working with your architect to develop your idea into a real building does, of course, take time. Any size of a project deserves some thinking time in preparation and discussion as a project is going to be bespoke.
Often, the project's brief develops and changes during the initial discussions with your architect as more considerations come into light. It will be worthwhile in the end to take time to bring all elements of a successful project together.
Are there craftsmen involved in the design and build?
Muir Walker Pride Architects will help you at every step to think through, draft, develop and build a fine crafted and bespoke building you always wanted. We will also help with selection of specialist contractors and craftsmen.
Patience, fondness for original style, love for local traditions, love of authentic design or its modern interpretation, appreciation of arts are usual characteristics of people who enjoy living in their own crafted and bespoke architectural creations.