Maximising a buildings potential
Older buildings offer real and exciting potential to developers with vision. Reuse and re-purposing are the highest form of sustainable architecture, particularly when carried out with sensitive retrofit strategies for energy conservation.
Many of the older buildings have outstanding architectural and historic features, original and quality materials, and locations on prominent sites with good facilities which have tremendous potential.
Some of the best examples of re-use combine contemporary design within the original fabric to create new exciting places with energy and life.
Economical Design Solutions
Muir Walker Pride Chartered Architects have successfully and imaginatively reinvigorated many old buildings with delightful, useful and economically advantageous design solutions.
Why reuse old buildings?
At first thought it seems natural to wish to create a new design response to a new need. But with imagination it can be possible to adapt an existing building for the same, or lesser cost, than building new. It would cost a lot more today, in terms of materials and labour, to re-build an equal building to replace the old one.
Seasoned building materials are not available today. But much of the close-grained, seasoned timber of the past is still available to us today.
Building Sustainability
Reuse of what we have now is inherently "green" and sustainable. The construction materials are already produced, transported, fitted and available on the site before building begins. This is the very paradigm in recycling – using what we already have.
Preserving & Upgrading Buildings
The great majority of all buildings in the UK are old and older. It makes perfect sense from the climate change and diminishing resources point of view to preserve, upgrade and where required, enhance the existing accommodation to suit the new use.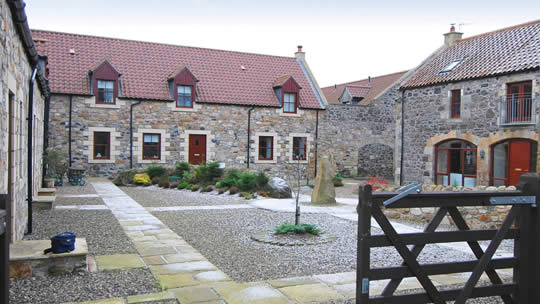 Preserving character
Many of our historic buildings, be they large civic buildings from the past, churches, or modest domestic buildings have a cultural identity, history and sense of place. The quality old buildings are charming and full of character and there are contemporary methods available to bring them to today's efficiency standards of heating, lighting and insulation. Architecture is our memory and is worth preserving and adapting to today's world.