Muir Walker Pride Chartered Architects and Interior Designers is a UK based professional company with offices in St Andrews and Perth.
Our team is skilled in the development of design and contractual documentation. The practice is culturally diverse with an experienced, highly qualified and enthusiastic team of employees from across Europe bringing international insight and original concepts to the practice. This diversity is reflected in the broad range of commercial and private clients, based in the UK and overseas. Our practice helps clients achieve their vision by delivering contemporary, attractive, timeless, and environmentally sustainable building solutions which display a rigorous understanding of the design, construction process and budget. MWP will be happy to help you wherever you are.
Ian graduated Dundee University in Architecture and following periods of working in London, Toronto, & Dublin, Ian co-founded Muir Associates in Perth. Ian obtained an MBA in 2000 & is now the Managing Director of Muir Walker & Pride.
Ian has extensive experience in most building sectors having headed up many projects for Clients including commercial developers, residential developments, private housing, estates, charities, sports & golf clubs, community grant funded projects, townscape & historic shopfront & building restoration.
Ian is an expert in integrating energy saving environmental technologies in buildings and has lead design teams on projects with sustainability as a core principle.
Ian is the President of DIA (Dundee Institute of Architects) and a Trustee of RIAS (Royal Incorporation of architects in Scotland)
Reseda Muir
Director of Business Development
Reseda graduated Kazan University in Architecture and co-founded Muir Associates in Perth, Scotland.
Reseda since graduated Strathclyde University's School of Law with a Masters in Construction Law and Dundee College in Fine Art. In 2011 Muir Associates merged with Walker & Pride in St Andrews to form Muir Walker and Pride where Reseda is the Operations Director. Her many responsibilities include architecture, interior design, contracts & business development.
Daniel Rogers
Architectural Technologist
Daniel graduated from Dundee College in Architectural Technology and has ten years post-qualification experience working at Muir Walker and Pride.
His experience is varied including new build structures, refurbishments and conservation.
Simon Sword
Architectural Assistant
Simon graduated Dundee University in Architecture and has carried out a number of design projects including a study for mixed use development.
Simon is the author of "A new community structure: Micro energy generation as a means for enabling sustainable rural communities". As well as the wider vision, Simon has a keen eye for detail and its transfer to the built form.
Stelian Stefanov
Architect
Stelian is a qualified Part 3 Architect.
Having previously spent his year out working experience at MWP, he was introduced back into our architectural family, where his design insight and 3D skills are now an integral part. Stelian's main architectural interests are rooted in the social realm, as evidenced in his designs for housing for autistic people and contemporary workplaces in traditional buildings.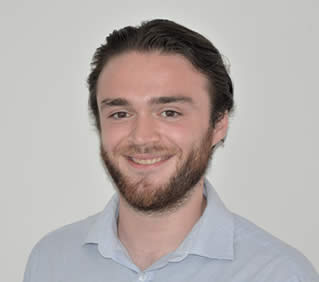 Lewis Chalmers
Architectural Assistant
Lewis graduated with a Master's degree in Architecture from the University of Dundee.
Lewis is particularly interested in sustainable design solutions to both contemporary and traditional building projects.
Ian Reid
Project Director
Ian is an experienced Chartered Architect graduating with a Post-Graduate Diploma in Architecture with Distinction. He is an active member of the RIBA and RIAS and a qualified Project Manager.
Ian also helps co-author the professional examination for architects qualifying in Scotland and acts as a Practice Examiner for the RIBA Professional exam.
Ian has worked in a wide variety of sectors including conservation, commercial, defence and residential development, participating successfully in architectural competitions winning several awards. He is skilled in Building Information Modelling and 3-D CAD work. He is design focussed in his approach and a sound problem solver and lateral thinker.
Erin Keay
Office Support Manager
Erin has many years' experience in the finance industry, doing various roles including team and customer care management within the banking sector.
Erin looks after the everyday needs of the business and is usually the first point of contact for our clients. Erin takes an active role in organising and assisting business operations working closely with the directors and team members.